You were taught as child about the evolution of humans; we had evolved from the monkeys–our later-day cousins–and soon enough began to adapt to our environment with new physicalities that allowed us to navigate the surroundings and survive. We began to populate the globe, living in separate regions and developing separate societies. After much time–and much movement–we now have our modern-day world, thriving with diverse cultures that brought about modern-day government, art, food, technologies, and more.
But you also learned that labor was divided into groups like the hunters and gatherers, where the hunters were the men and the gatherers were the women. Although this had been often used as a way to confine women to the household and support the ideas that allowed men to "roam" and participate in "strenuous activity", new studies show that women were just as much hunters as men were.
The difficulty in this was that around the time that Homo sapiens first walked was 200,000 years ago, and direct evidence only leads back to about 9,000 years ago, around the same time society evolved and began to achieve "agriculture and settlements".
However, a group of researchers from used accounts from the 1800's to the present, where, they identified 391 foraging societies across the world, of which 63 were hunting societies. Study co-author Cara Wall-Scheffer told Live Science about the process they took in reading about these societies, where people had written papers "who lived with these groups and had studied their behavior."
Wall-Scheffler explains that the review of modern day groups "is so important to ensure the scientific community includes people of diverse backgrounds" because they can always "shape the outcome", according to NPR.
In the groups analysis published by PLOS ONE, they discovered that "regardless of maternal status, women hunted in 50 of these societies—or about 79 percent… where hunting appeared to be intentional." Furthermore, in groups that hunting was an "important activity" for sustenance, "women participated in hunting 100 percent of the time," Smithsonian Magazine.
Wall-Scheffer says that women even had "their tool kit" and "favorite weapons", and "grandmas were the best hunters in the village." In addition to being hunters, they also "played an active role in teaching" how to hunt, using "a wider variety of weapons and hunting strategies than men did."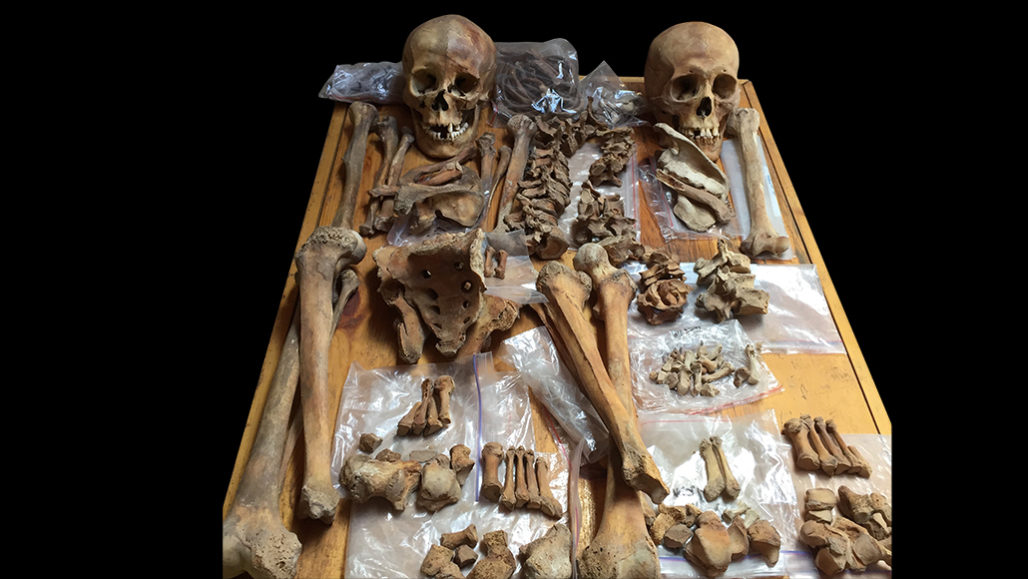 Big game hunting, where hunters hunted large animals, was first believed to be dominated by men. In the Americas, women represented 50% of the "big game hunting population", revealing the practice to be gender-neutral rather than male-dominated.
Kimberley Hamlin, a history professor at Miami University in Oxford, Ohio, explains that the implications of these results could be "enormous", and that the outdated myth of men being shunters and women being gatherers has "fueled" the idea of men being toxic and violent, a "core element in the soup of toxic masculinity" that allows for hurtful male behavior.
The beauty of it is to this day, PLOS ONE reports "women in foraging societies across the world continue to participate in hunting regardless of child-bearing status."