*These rankings are not in order*
When someone hears "November", minds don't normally shoot toward vacation, but in some places, a vacation in November is the perfect time! These locations range from exquisite varieties of foods and drinks, unique festivities, cool crisp weather, and so much more.
November is a month that usually beats travel season, you can easily avoid large crowds, overwhelming salespeople, and high prices. But when you go during this semi-off season, the swarms of people have died down, that one stressful and frequent salesperson is tucked away, and prices significantly lower. There are many other benefits for traveling during this unexpected time, for instance, good weather with beautiful scenery and it's the perfect time of the year; between the summer rush and the holiday season.
1.) New York City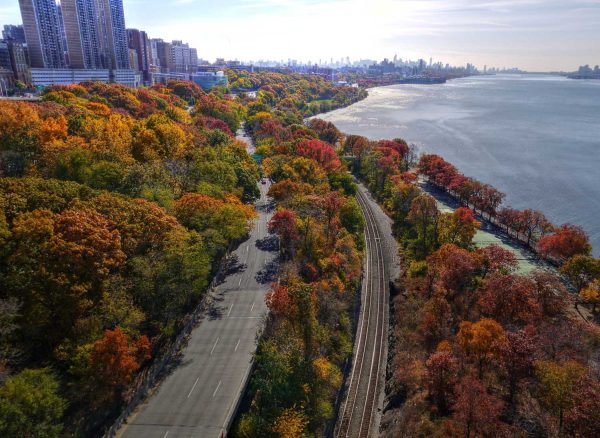 Here we are at The Big Apple! New York City has many events and sightings to offer during November. The weather during this time is similar to our infamous Winthrop weather, so it is extremely unpredictable. A good estimate though would be at highest 55°F and lowest 38°F. If you go to New York City in November, specifically early November, you are in it's prime for the autumn season, so grab some coffee and a bagel, and take a stroll through Central Park to admire the gorgeous fall color scheme. The park is decked out with orange, brown, red, and deep green leaves, and you can sit by "The Pool" and enjoy the beautiful scenery. The Thanksgiving Day Parade is placed directly on Thanksgiving, so if you don't have any plans with family and friends or you're looking to do something different, this parade should be at the top of your list. The annual 96 year parade, about to be 97, holds an enormous selection of acts throughout the performance — consisting of 48 giant and tinier balloons, 26 floats, a whopping 500+ clowns, 12 marching bands, nine performance groups, musical artists, and the amazing Santa Claus! Though the diverse city has thousands of restaurants, I picked out the most fitting for fall and even one I have personally been to! First, there is Bubby's, a brunch establishment known for their delectable sour dough pancakes. Coming in second is Tiny's, a cozy American cuisine with a wood burning fireplace. And Carmine's (The one I have been to!), a family friendly Italian eatery filled with family sized portions, and classical, nostalgic, vibes. Never forget there is always a broadway show running right around the corner; if you're ever stuck, check out the theater.
2.) The Maldives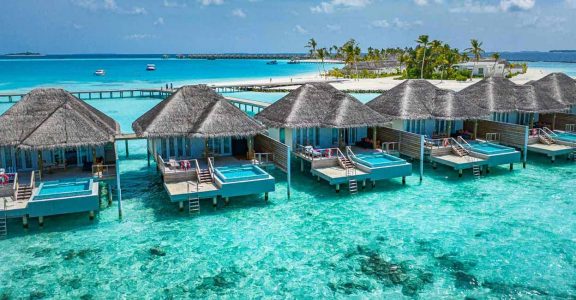 The Maldives is a huge shift from New York, I will admit, and this location is definitely more on the pricey side… These series of islands fall beneath the South Asian country of India, a chain of clear waters and luxury resorts. But why is this such a good spot in November? With the frigid temperatures in the Northeast, some people want to get away to the tropics, and I guarantee if you want tropics, The Maldives will certainly give you it! November is genuinely the best month you could go; prices are at their lowest, this is off-season for tourists, and the country is just getting off of their wet season and heading into their sunny season with toasty temperatures and a "summer" paradise. Common activities at these resorts are surfing, snorkeling, jet-skiing, sandy movie nights, sunset cruises, and so much more. Cuisines there are seafood, seafood, and more seafood!! Much of the activities and cuisine varies depending on where you are staying. And here, the environment is incredibly relaxing and you will never want to leave.
3.) Madrid, Spain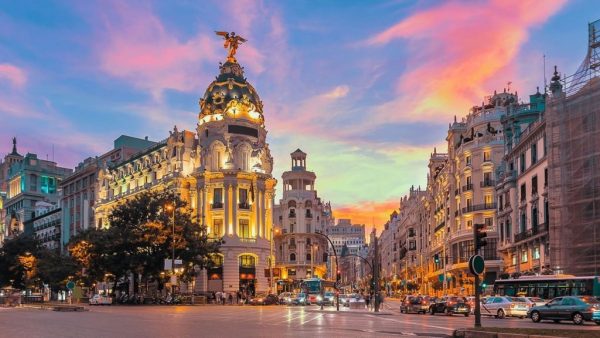 If you decide to go to Madrid in Spain, you have made the perfect choice. At this time, Madrid is bursting with fall colors and cool temperatures, requiring you to dress in warm layers. Speaking of which, November is the rainy season in Madrid so be aware of that, but a little rain never hurt anyone! In late November, the city hosts "Festival de Otoño" where there is music, games, tasty food, performances and all sorts of other entertainment.
When traveling to a new space, trying the traditional food there will give you more sense of the said place. A warm Spanish dish called, "Cocido Madrileño," which is a Meat Chickpea stew, is well known for being a delicious dish.
This historical capital has so many intriguing places like The Royal Palace of Madrid, where the palace contains 3,418 rooms and a whole lot of knowledge!!
4.) Iceland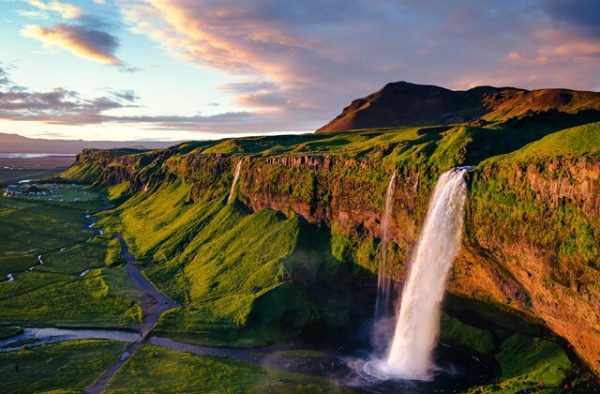 Since this hidden gem has so many things to do, I couldn't pinpoint just one spot; So I am going to highlight some very special points and spots. The weather is fairly cold and you will 100% need a jacket, as it will maintain a solid 40°F throughout the month. There are many excursions and activities on this island. The popular Blue Lagoon is a warm milky-watered spa bath with breathtaking sights. The infamous rumor is true though that it damages your hair, so I highly suggest you condition it beforehand and make sure it is out of the water at all costs. Diamond Beach is another spot here that is known for their iceberg "diamonds", dangerous sneaker waves, and black sand. You must research everything about this place though because sometimes the icebergs are not on the beach and people have traveled from all around the globe only to find none. Last, but not least, is Gullfoss Falls, an area surrounded by beautiful waterfalls, cliffs, meadows, valleys, and irregular land formations that are so interesting to see. The Gullfoss Falls just so happen to be featured in the image shown above. Often, food served in Iceland is Icelandic Fish, and Skyr, which is a delicous Icelandic yogurt.
5.) Cap Cana, Dominican Republic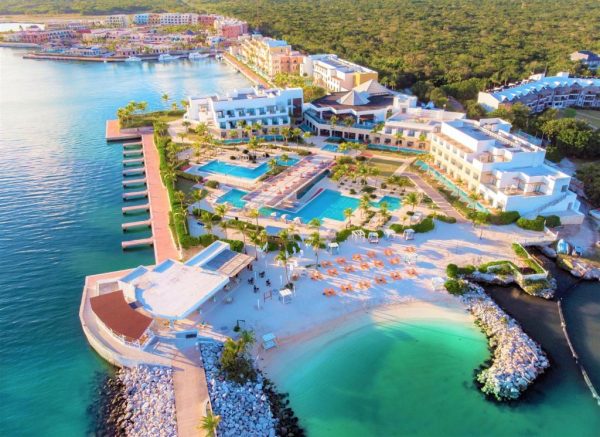 At the end of the roster is the beautiful Domincan Republic. The hot air normally reaches a high of 87°F in November and a low of 73°F. A lot of the resorts on the island have the same activities. Similar to the Maldives, it is an extremely tropical location with many different things like arcade games, waterfalls, waterparks, ziplining, and, of course, nothing beats a calm relaxing day at the beach. Luckily, Cap Cana is in a luxurious part of Punta Cana, which holds a lot of All-Inclusive resorts that have cuisines for different people, which is super beneficial especially to picky eaters like me. Since the vacation is in the Dominican Republic, of course there will be amazing Dominican meals.
So which one of these are you most excited to see, or perhaps the one you will be going to next?