Six last-minute gift ideas under $10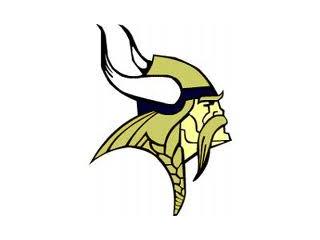 It's the week before the holiday break, and all of your friends' gifts are still at the store. There is not enough time to go shopping, but there is enough time to pull out your computer and click a few links. Here are five fun, last minute, quick-shipping options to give to your friends this holiday. 
For the Makeup Lover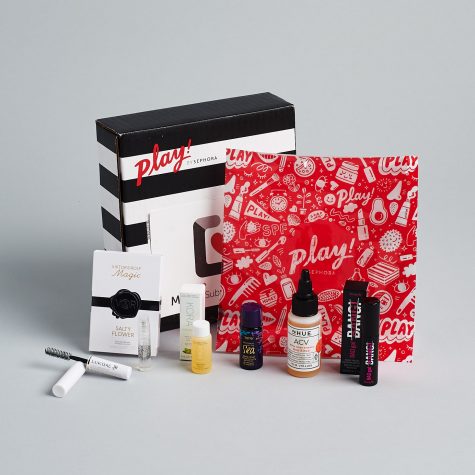 Play! By Sephora set- Photo courtesy of Sephora.com
Simple stocking stuffers from Sephora will suffice. The "ten dollars and under" section is where to go to find great gifts. There are many Play! By Sephora sets for only $10, each unique so you can cater to the friend you are buying for. Sephora also has a three-day shipping option, so you can easily give your gift before break starts. They are only available on sale in December, because they are normally a subscription box, so I recommend purchasing them here, along with other less expensive makeup items, before they run out of stock!
For the Aspiring Tik Tok-er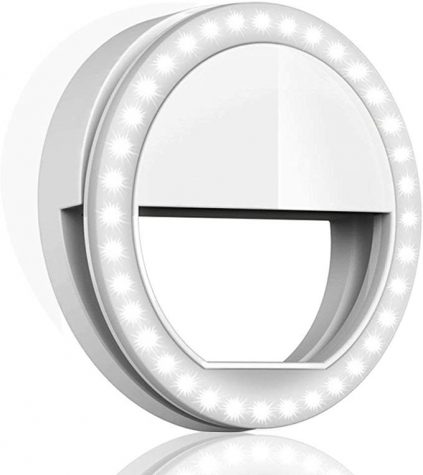 QIAYA Selfie ring- Photo courtesy of Amazon.com
There are a few options, and phone accessories are the way to go. PopSockets are always a fun idea, and you can customize them with any picture you want on their website. They are a little pricey for the high school budget at $15 for one, but if you get an already designed one it could be as low as $8. However, purchasing from the website is not ideal, shipping can take up to three weeks. I recommend ordering off of Amazon for the best speeding shipping. Click here for the Amazon PopSockets. 
Another great $10 Tik Tok gift is a phone light that clips on your friend's phone to make every video have perfect lighting. Also available on Amazon, this QIAYA selfie ring light has three levels and can be used on any device. 
For Your Significant Other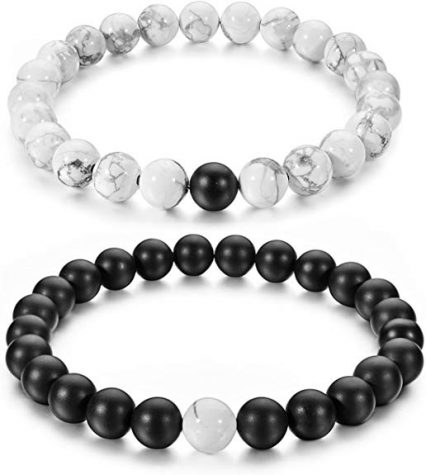 JEWMAY matching bracelets- Photo courtesy of Amazon.com
It's a common situation that happens to a lot of people, putting off your gift for your significant other till the last minute. Jewelry is always the best, most simple way to go. Matching bracelets are a great symbol of care, so you will always be reminded of one another throughout the day. Again, Amazon in the best place to find the variety that you need with many different varieties and colors that can be shipped in under three days. One great example I found are these couples bracelets for only $7.99 you can purchase here. 
For Your Study Buddy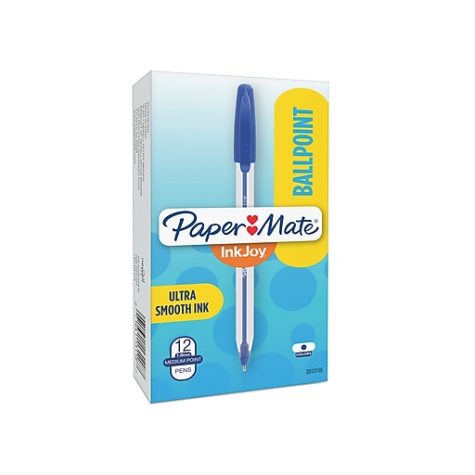 Paper Mate InkJoy pens- Photo courtesy of Staples.com
They would be sure to appreciate some study and stationary materials. Sticky notes, ball point pens, and markers all put into a pencil pouch is a great way to go. During the holiday season, many items on the Staples website are  on sale. With a minimum of two day shipping, this gift is perfect for any study buddy. You can buy a whole box of twelve PaperMate InkJoy ballpoint pens for only $1.79, and with prices like this, your gift will be complete and look full of goodies. 
For Your Foodie Friend
The easiest gift to buy any high schooler is a junk food basket. It might seem a little childish, but all your friends would appreciate something to snack on while doing homework or watching a movie. You can simply make this the morning before giving the gift with a quick run to CVS. CVS is a staple store, especially in Winthrop, for all the snacks you need. They open at 8:00 am, and close at 10:00 pm, so you have all day to buy this gift. 
Fill your basket with gummies, chips, gum, and soda; you can buy a lot with ten dollars! Buy a festive gift bag for a dollar, fill it with treats, and you are ready to give a great quick gift you friend will be sure to love. 
These last minute gift ideas are quick and simple, but make sure to purchase before the holidays come and it's too late!