Seniors win spirit week at WHS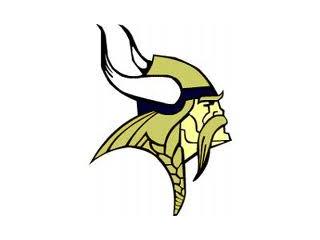 On the day before Thanksgiving break, the students at Winthrop High School were bubbling with excitement for the pep rally that prepared the football team for the Thanksgiving Day game against their rivals: Revere. As usual, the Seniors brought their best for spirit week and consistently ranked at the top of scores leading into the pep rally. Behind them, the Juniors and Sophomores battled for second place throughout the week. Pep rally ended with the Seniors victorious.
The week leading up to pep rally was filled with fun and school spirit, with each grade dressing up every day to see who could get the most participation points. The spirit week days included decade day, jersey day, character day, maui Monday, class color day, and viking spirit day. 
On pep rally day, students could be pictured in their class t-shirts and with glitter and face paint of school colors on their faces. Kicking off the pep rally, Mr. Tarantino and Mr. Leonardo (the emcees) announced the grade in the lead, the Seniors. After the announcements of scores, the football team was called in one by one announced by the emcees and followed by the coaches. 
Students and teachers participated in games including Tug of War, blindfolded musical chairs, and a relay race. The sophomores emerged victorious over the Juniors in tug of war, only to lose to the Seniors, who had earlier beat the Freshman. Overall, the seniors were no match for the team of teachers, who beat the upperclassmen in Tug of War in the end. The seniors held their ground against the teachers in a struggle lasting around a minute. In contrast, the freshman lost to the seniors almost immediately.  
Connor Clark gave a special performance in Irish step dancing before the cheerleaders did their routine for the school. The cheerleaders had recently received third place at their state competition, making Winthrop High School history. 
The Digital Media classes put together short videos that were shown in the gym. In one skit, the teachers made tik toks, while other clips showed the "Pep Rally Draft" in which teachers picked their top choices to be in their advisory classes. 
To close it off, the annual "Pie a Teacher" activity took place. By a definitive majority, students picked Mr. Crombie to get pied. The Seniors took home an expected victory, with the Sophomores coming in second, followed by the Juniors and then the Freshman.