Action Park: The Most Dangerous Amusement Park in the World
When was the last time you went to an amusement park and worried about your safety? You probably don't think much about it because of how strict safety is at parks. However, this doesn't mean that all parks are 100% safe. Accidents have occurred in recent years that have made jaws drop. Action Park is no stranger to these things.
The idea of Action Park starts back in 1976 when Eugene Mulvihill's company, Great American Recreation, combined two ski areas. The plan was to generate revenue during the summer in New Jersey. The construction of the infamous park started in 1978 but didn't open until 1980. The small park consisted of 75 rides (35 motorized, 40 water slides).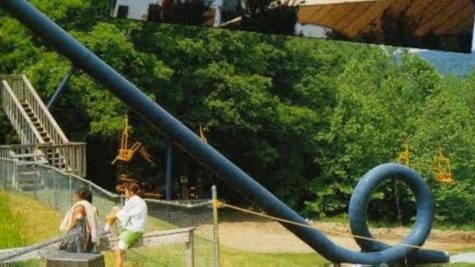 Action Park peaked in the mid-1980s until their awful reputation started to rise. It was run by underaged (and intoxicated) teens who had no regard for the safety of others. 2 deaths occurred in 1982 in the same week. Despite the deaths, people continued to come and visit the parks for their crazy and outrageous rides. With such busy crowds, more people got injured, and in the summer of 1984, two more people died. Action Park soon began to face legal and financial issues that were stemmed from lawsuits by angry park goers. Because of this, an investigation took place in the leasing of Action Park that led to a 110-count grand jury indictment against the companies associated with the park. Eugene Mulvihill had pleaded guilty in the following months, and the attendance numbers remained high at Action Park.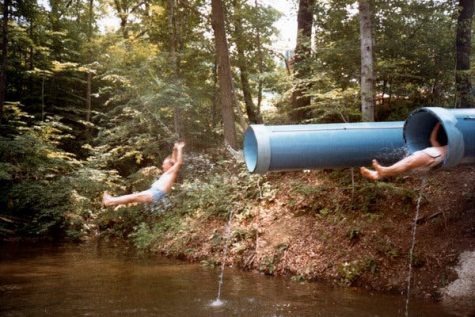 The park had over one million visitors per year during the mid-1980s, and more than 12,000 people would visit the park on the busiest weekends. Due to the attendance numbers growing, park officials said the injury/death rate only increased. Nearby hospitals claimed that 5-10 people would be treated for injuries because of park accidents.
In 1996, the park officially closed after a huge loss of money. However, the park sat undisturbed until the mid-2000s. Work began again in 2014 once the whole mountain and water park were sold to a group Eugene ran. However, he died two years later when the waterpark was renamed to Mountain Creel Waterpark.