WHS Drama Society Presents: The Wizard Of Oz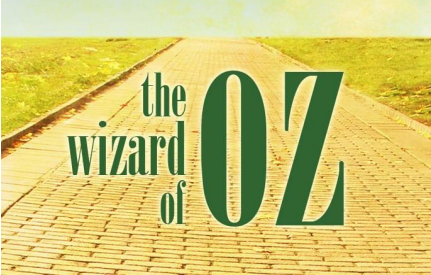 Are you someone who enjoys the arts and musicals?
 If your answer is yes then you're in luck because the Winthrop High School Drama Society has just the right thing for you. This classic is one I'm sure many have heard of.  
This fall the Winthrop High School Drama Society (WHSDS) will be putting on the musical, The Wizard Of Oz. The performance dates are November 12 at 2 and 7pm and November 13 at 2pm. Make sure to save the date in your calendar. The cast and crew of the drama society work extremely hard to put together these amazing productions and you won't be disappointed. 
To get you even more excited for this classic production that so many grew up watching I caught up with some cast and crew members as well as the Director to get a little bit more insight on what's in store for this coming musical and the overall happenings of WHSDS.   
To start, I'll tell you a little bit about myself. My name is Nadia, I am a junior and a member of the crew. I started out as a lighting assistant my freshman year and this year I take on the role of lighting designer. I program the lights seen during shows and am responsible for operating the board. I'm really looking forward to making new memories and working my first show as lighting designer in the upcoming production of The Wizard Of Oz.
The Director, Mrs. Calinda, also had a few things to say about this production. When asked about what she was looking forward to in this production this was her response.
"This will be our first musical without masks since the Fall of 2019! I am so excited to be doing a production for the community again. This is a great show for families."
I also asked her about what the process of putting on a production of this scale will look like.  
"It takes so many hours and it is sometimes hectic but we have so much fun bringing the show together. We have a director, technical director, choreographer, music director, assistant music director and a production manager. Then, we have about 40 students in the cast and crew!"
I was also able to gain some insight from the Dorothy of this production, senior Haven Pereira. This is what she had to say about The Wizard Of Oz.
"Wizard Of Oz has been one of my favorite movies since I was younger so I'm super excited to be doing it as my final High School musical. One thing I'm especially looking forward to is working with everyone and having fun during rehearsals. Dorothy is definitely going to be a memorable role for me as it's my first role working with an animal on stage! Everyone should come see the show because it's a classic that people of all ages will enjoy!"
I hope this information will convince you to come out and support the WHSDS in their fall production of The Wizard Of Oz.
Performance dates: November 12 (2pm & 7pm), November 13 (2pm)
If anyone is interested in joining the drama club feel free to join the google classroom : wxttc7g